A DENTAL PRACTICE FOR THE ENTIRE FAMILY
Watsonville Dental Services
We offer a wide range of dental services to meet your needs, from routine cleanings and exams to cosmetic treatments like teeth whitening and veneers.
General Dentistry
From routine to specialized care, we have you covered.
Cosmetic Dentistry
Enhance the way your smile looks and how you feel.
Orthodontics
Make crooked or misaligned teeth a thing of the past.
TMJ and Sleep Apnea
Relieve pain and finally enjoy a good night's sleep.
Dental Implants
Increase self-esteem, regain the ability to chew , and speak normally.
The best dental care in Watsonville
Comfort, Safety, and Well-Being
When you visit Watsonville Dental Wellness center, you can expect a warm and welcoming environment where your comfort and wellbeing are our top priorities. We take the time to get to know each of our patients on a personal level and tailor our treatments to your unique needs and goals.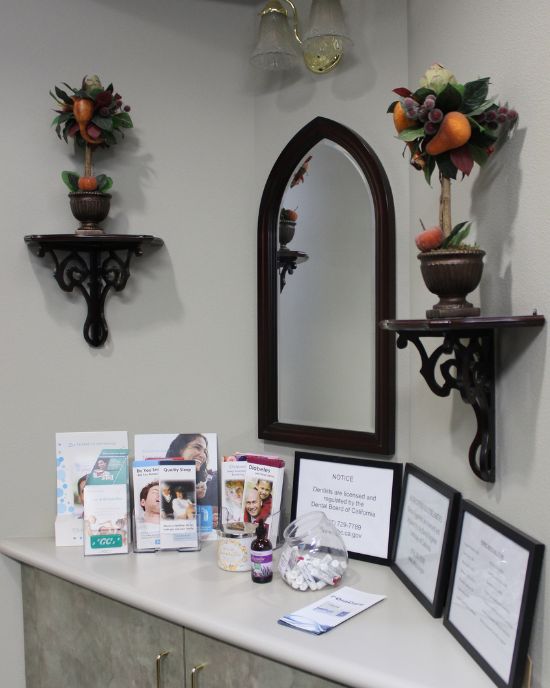 See More Testimonials and Stories On Our Instagram Channel
Marissa Bogdanoff
"I've never felt more confident to show off my smile! Dr. Bedolla and his team transformed the way I feel about myself in just a few visits. I could not be happier to be a patient of Watsonville Dental Wellness Center!"
– Marissa Bogdanoff
Denise M.
"The BEST dentists around! Friendly, gentle, and an awesome staff. Can't say enough good things about Watsonville!"
– Denise M.
Justin D.
"I almost had no wait time for my appointment. Showed up, filled out the paperwork, and a minute later I was getting an awesome whitening treatment. Such a good experience!"
– Justin D.
Virginia M.
"I have been a patient of Dr. Bedolla for years and I'll never change dentists. Same goes for my family. All the treatments we've gotten have been spectacular, we are always comfortable, and they treat us like family. These guys know what they're doing!"
– Virginia M.